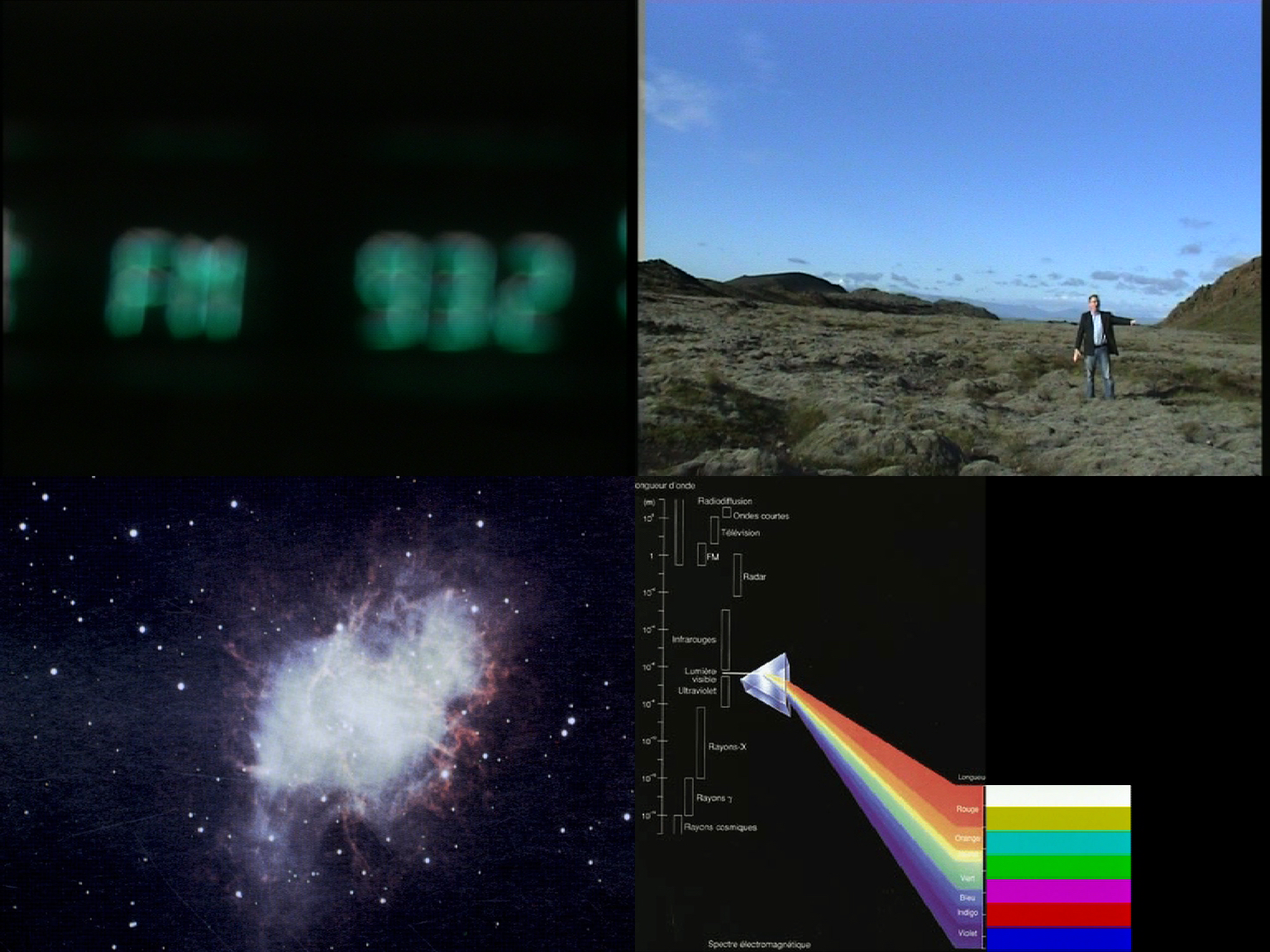 New Materials in the Reading of the World, 2011
Digital video, color, sound, 5'20''

Description:
The video announces the emergence of Oubliism, a concept that consists of the exploration of new possibilities to be found in the chaos of the universe. In 'New Materials in the Reading of the World', spoken word and other sounds merge with imagery, on the basis of their divergence. The result is an atonal and poetic composition, with created and found audio visual materials. Oubliism proposes a rethink of the current system which is bound by physical laws and humane concerns. This movement distances itself from reality and aspires to new cosmic and revolutionary ideals.

Directed by Chooc Ly Tan
Narrator: Chooc Ly Tan




︎view the Oubliist text

, written and narrated by me.
With special thanks to composer Shabaka Hutchings (for extra edits/consultation) and computer scientis Peter Lewis (for consultation).

Screenings:

2022 | On the Other Side It's Heaven, Vtape, Canada
2017 | Art Stays: Natur-al(l), 15th Festival of Contemporary Art, Slovenia
2015 | The Other Side of the Mountain, Neutral Ground Contemporary Art Forum, Regina, Canada
2011 | Tomorrow's World, Free Film Festival, London; curated by Benedict Drew and Graham Gussin

Touring screenings:

2016 | Both Sides Now – Final Frontiers, East Asian tour:
Ray Art Centre, Shanghai / Minsheng Art Museum, Beijing / Boom Art Gallery Bar, Hong Kong / British Art Council, Hong Kong / SongEun ArtSpace,
Seoul, Korea / Taiwan International Video Art Exhibition, Taiwan / Osmosis Audiovisual Media Festival, Taipei and Kaohsiung

2012 | Now Showing: Austerity Measures, EU tour:
CCCB, Barcelona, Spain / Milano Film Festival, Italy / Fuso Int. Video Art Festival, Lisbon, Portugal / Waterside, Riga, Latvia / BIOS, Cell, London /
Timishort Film Festival, Romania / Athens, Greece

2011 | Selected 1 UK tour:
CCA, Glasgow / the Whitechapel gallery, London / Picture This, Bristol / Showroom, Sheffield / Brighton Festival / Star & Shadow Cinema, Newcastle;
selected by Emily Wardill, Videoclub & FLAMIN

Solo exhibition:

2011 | New Materials in the Reading of the World, Transmission Gallery, Glasgow